Want to END Your Ankylosing Spondylitis Pain and Suffering?
Discover the Ankylosing Spondylitis Diet, Tools, and Info you Need for your Healing Journey

Want to END Your Ankylosing Spondylitis Pain and Suffering?
Discover the Ankylosing Spondylitis Diet, Tools, and Info you Need for your Healing Journey
Dear AS Sufferer,

My name is Micah Cranman, and I have Ankylosing Spondylitis.

When I was finally diagnosed with AS (after 10 years of symptoms), and my doctor told me there was no cure, I was devastated.


You know EXACTLY what's it's like.

You're sick and tired of being in constant pain, never knowing when the next big flare-up will be, wondering what Ankylosing Spondylitis will prevent you from doing, how AS will stop you from having the life you want.


While no one can promise you they can fix what you're dealing with, I'm committed to sharing what I've learned that I believe could make a REAL difference for you.


After countless hours of research and hard earned real world experience managing my Ankylosing Spondylitis for over a decade, I've learned how to escape the prison of pain Ankylosing Spondylitis put me in — and I want to share what I've learned with you.
By changing your diet, you may be able to drastically reduce the pain and suffering of Ankylosing Spondylitis
But why hasn't your doctor told you this? Doctors depend on scientific data and studies, and that's a good thing.

Unfortunately, because pharmaceutical firms pay for most studies that doctors use to determine treatment options, there are very few studies for anything other than the drugs they prescribe.

And if there's no study, they probably won't recommend it, because if they do, they're exposed to the risk of a lawsuit. It's a concept called "Standard of Care."

So while there is growing scientific evidence for a diet based approach to this (and other) autoimmune diseases, it's not the "conventional" approach.
Now, I'm not a doctor, but I know how to TRULY live WITHOUT being limited by my Ankylosing Spondylitis
I know what works because I've tested it on my own body. And while I'm only one person, I've had many readers of my book convey that the information I provided allowed them to get their life back. (See testimonials below)

My book is about understanding how to manage and become free from Ankylosing Spondylitis through diet, supplements, and if it's appropriate, medical intervention -- in other words, the book I wish I'd had: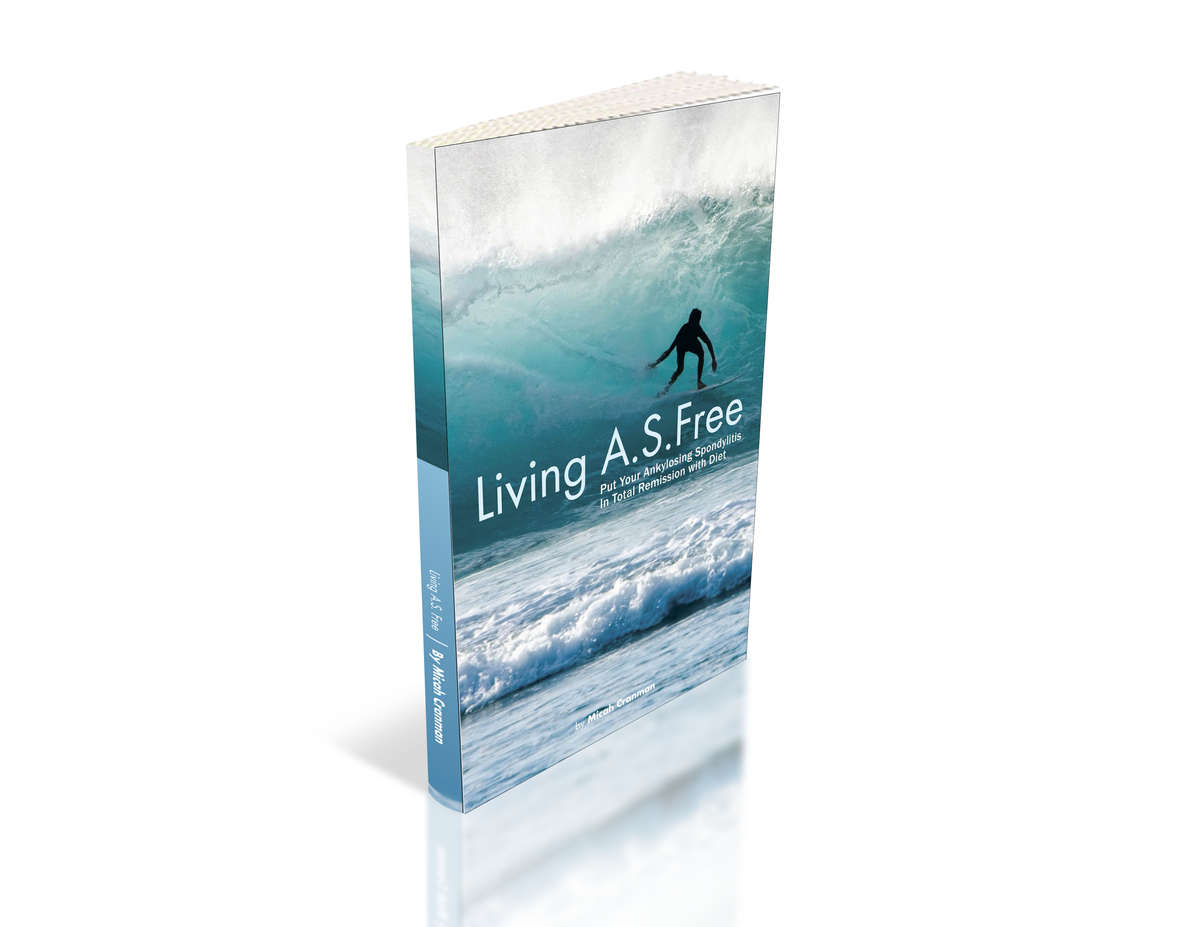 How to Get Your Life Back
The diet, supplementation, and "traditional" approaches I've compiled in this book are the same ones I used to become pain free and get my life back.


As for the dietary portion, it's not a "traditional" type of diet where you worry about calories and how MUCH food you're eating.

It's about changing your overall thinking with food, focusing on eating more of certain types of foods, and less of others — the foods which, for many, cause the biological process that I believe is at the root of your pain.
But is this Ankylosing Spondylitis Diet easy to follow? Will I still be able to enjoy great food?
Quite simply, yes and yes!

I think the diet outlined in my book is more decadent, rich, and satisfying than most so-called "healthy" diets. You can eat in ways you never dreamed. Many achieve a more healthy weight, too, without even trying!

Still, it's a change from "normal" western eating habits, so you'll need some new recipes.
Don't worry, I've got you covered with an extraordinary cookbook that will have you knee deep in delicious food.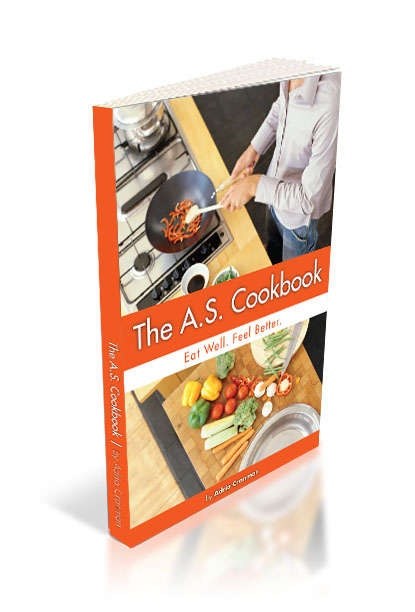 The Ankylosing Spondylitis Cookbook
It's 140 pages of culinary excellence, included on every order, so that you have not only the fundamental understanding of WHY you need to follow the diet, but also all the TOOLS you need to stick to it, and enjoy yourself doing it!


Just so you can see what types of foods to expect, here's a TINY sample of my absolute favorite foods / meals from this incredible cookbook: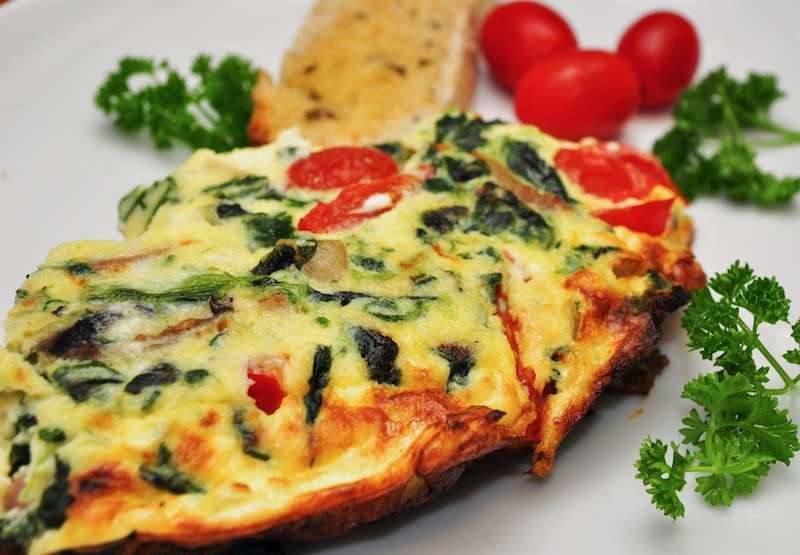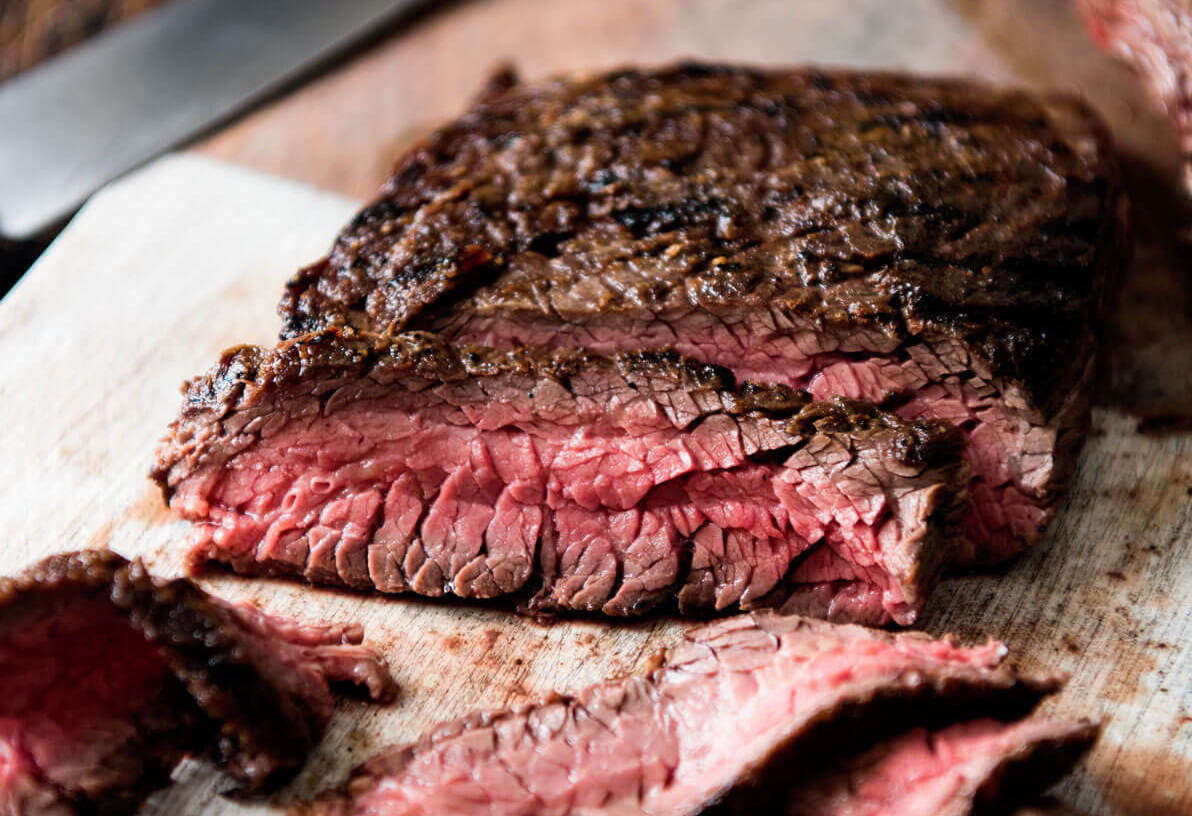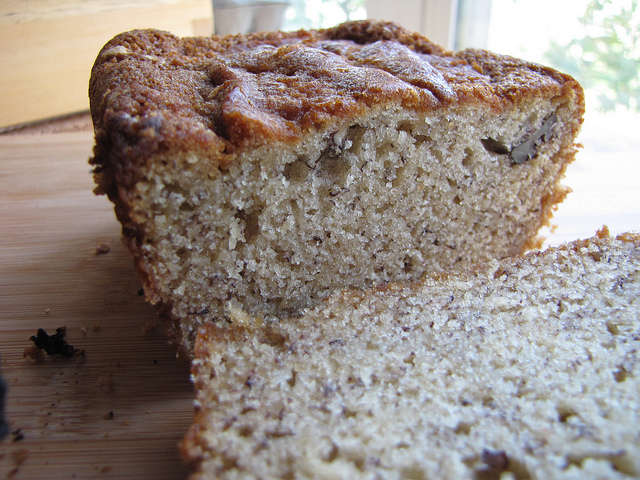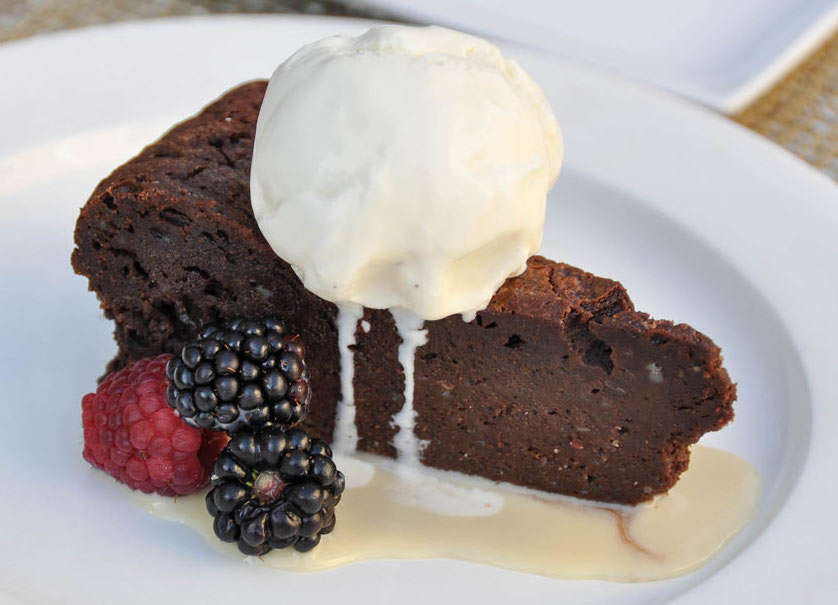 But this isn't just a book about diet and an AWESOME cookbook to go with it — it's SO MUCH MORE.
My book not only shows you how I freed myself from Ankylosing Spondylitis; it gives you a comprehensive resource to refer to.
Here's what you'll learn about Ankylosing Spondylitis:
First and foremost, the Ankylosing Spondylitis diet that could change everything for you — plus the resources and information you need to make it work (including a simple test you can perform on any food to make sure it doesn't contain what's making you sick).



The theory behind the diet and the disease. In layman's terms, I explain exactly how I believe the disease works, and why changing your diet can make all the difference. It's important for you to know.



An exciting new medicine option that "boosts" the effectiveness of the diet AND your endorphins. Your doctor won't tell you about this – he or she probably doesn't even know it exists!



An overview of "traditional" and "alternative" treatment options and medicines. I explain how each medicine and treatment option affects your body and the disease, why some work and some don't, and the risks of each. You deserve ALL the information.



Tons of references so you can be confident in the information. I cite study after study supporting the ideas and concepts in my book. What you'll learn is based on scientific fact and research that you can review for yourself.
PLUS A BONUS: Over 20 FREE Ankylosing Spondylitis Stretching & Exercise Videos!
When I finally became pain free, I was weak and stiff. I needed exercises that would "free" my muscles and get me strong again. You will too.

So I'm including videos of 20+ simple and gentle "stretching" and "muscle activation" exercises --a lifesaver if you're in pain now and want some immediate relief without drugs.
BONUS #2: The Complete, Unabridged Living A.S. Free Book in MP3 Audiobook Format!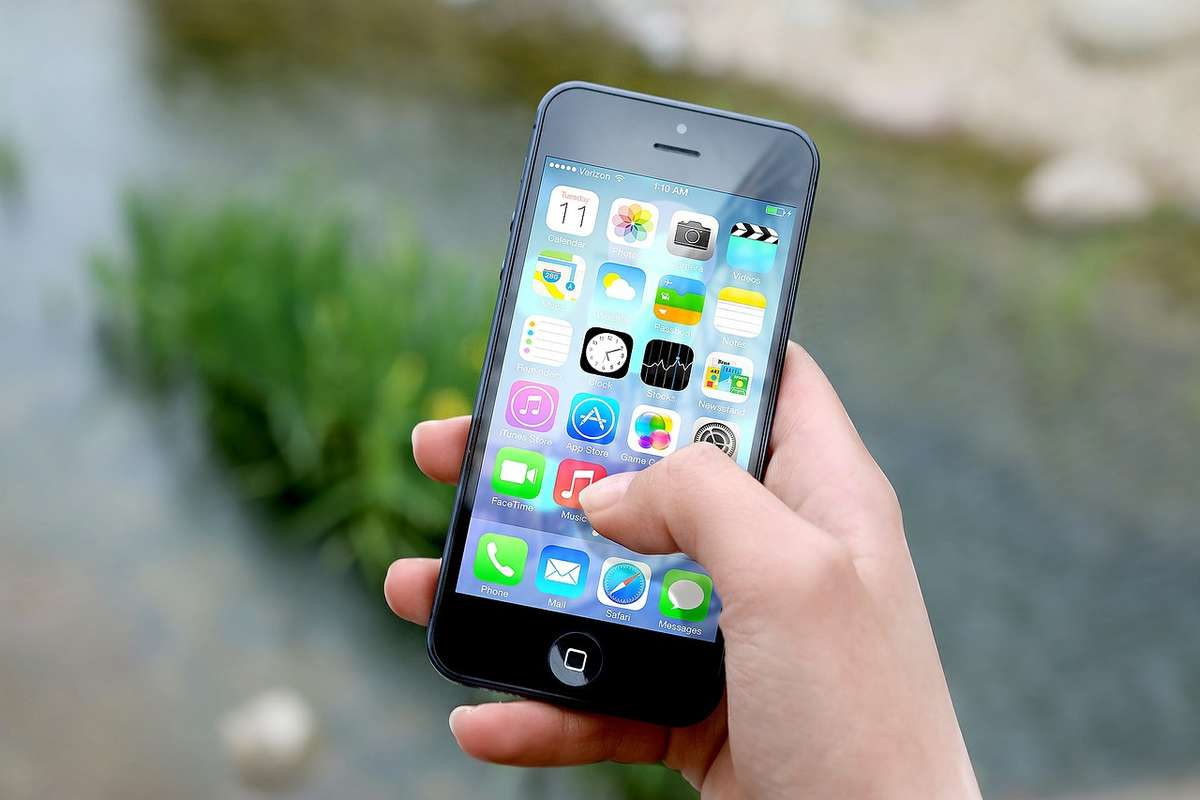 These days, everyone lives life on the go, and sometimes it's hard to take the time to sit down and read a book.

That's why I've created and now include a complete, unabridged audiobook version of my book that you can download put on your iPhone or Android to listen to on the go — in your car, on your commute, or even at home!
But enough about me and my book... here's what my readers have to say
Hi Micah and Sister Adria,

I just wanted to say thankyou. I live in Australia. After 10 years with seeking every treatment under the sun, western and alternative and not finding anything that helped long term, I ordered your book online. It's been over 3 years now. Your book gave me my life back. I wasn't sure if at first if I was just having a 'good patch' with no flare ups. Safe to say by now, it's no coincidence. The cookbook has almost fallen apart as I use it so often! But I've saved a copy on my pc. I share it with all the people in my midsts that have auto-immune deficiencies. I feel very blessed to be living in times with the Internet and to have seeked and found your book.

All the best-
Kara
Hi Micah

It's a while since I've been in touch. George has been doing so well. His strict regime of diet, exercise and changed lifestyle have really paid off. He had an MRI scan when he was first diagnosed in October 2010, and then another last October and his medical consultant said he had never seen such an improvement in all the years he has treated patients with AS. Of course George has not been following the conventional medical treatment which is I am sure why the results have been so positive...

How are you doing? I do hope all is well with you.

With very best wishes

- Rosie M
Hi Micah.
Just wanted to check in to see if you've done any more work on updating the book or if there's any more interesting new info out there that you have discovered? I also wanted to say a massive thank you again! One of the things that has greatly helped with managing my AS is dance, which I took up in 2012. I'm now a professional dancer, which just seems crazy considering where I was at when I was diagnosed 7 years ago!
All the best.

George M.


...I am anxious to get my inflammation levels tested to see if they have gone down at all. I'm feeling great; thanks to your diet recommendations and your stretching videos. I still can't sit "Indian style" but I'm getting closer!
Again, thanks for your support - it is greatly appreciated! You are an inspiration.


- Pam S.
I want you to have what I didn't: a pathway to follow so you don't have to suffer anymore.
Ask yourself:
What is my time worth to me?


How long will it take me to find this information?


How much damage will my body inflict on itself while I find it?


How much pain will I have to endure while I find it?


How many doctor's visits and tests will I have to spend money on in the meantime?
My book (plus cookbook, bonus videos & audio book) are only $39, delivered INSTANTLY by email OR $79 shipped anywhere in the world.
Ready to Get Your Life Back?
Order Now and in just minutes you can have the book, cookbook, videos, & audiobook that've already helped hundreds of others live a pain free life.
Just choose your preferred delivery method and click "ADD TO CART" above
You can begin healing RIGHT NOW. The very second you complete this transaction, you've begun your journey to recovery.

You can escape the "pain prison" …and you can do it for less than what you'll probably spend on doctors and medicine this month alone.
MY PROMISE: If you don't feel better,
I'll give you 100% of your money back.

What's more important to me than anything is that you actually GET BETTER. There's nothing more deplorable than abusing the trust of someone that's in pain to make a quick buck.

I won't do that under any circumstances. You have my word. Because the truth is, no one can promise that ANY treatment for this condition will work. Not me, not a doctor, not anyone.

Even still, I'm so committed that my diet and Ankylosing Spondylitis book will make such a huge impact for you that if you don't get the results you want, I'll give you 100% of your money back.

Just send me an e-mail, and you'll get a refund. You get to keep the books, videos, and audiobook, too.

And this isn't just the usual "30 day" guarantee — you get 90 days to decide. You see, I want you to have ALL the time in the world to read the book, test the ideas, to give your body time to heal — even though I know you'll begin to feel better right away!
So, do me a favor, please…

Ask yourself: What do I have to lose? We both know the answer: NOTHING! But you have everything to gain. Worst case, you got some free info and learned something. Best case, you're free!

So, are you ready for a new life? Are you ready to take back the freedom that's been stolen from you? Are you ready to LIVE again? Let's do it together, today, right now.
Just choose your preferred delivery method and click "ADD TO CART" below.
Ready to Get Your Life Back?
Order Now and in just minutes you can have the book, cookbook, videos, & audiobook that've already helped hundreds of others live a pain free life.
And there's one more thing I forgot to mention.

I know what it's like to have questions, to need support. So for a full 6 months after you've purchased the book I'll answer (via email) any questions you have about the diet and making it work for you.


(Please remember that I can only relate my experience and opinion and that this isn't a substitute for medical advice from an expert — but it will help).


I wish you all the best on your journey to health, wherever that may take you.

Yours in health,
Micah D. Cranman

P.S. Still not sure? Frequently Asked Questions are below.
Frequently Asked Questions
I am a vegetarian / vegan. Can I still use your diet?
For most vegetarians, the diet found in my book can be followed, though it's more difficult than if you're an omnivore like me!


For vegans, the same isn't true. That's because the diet is based largely around an entirely different approach to food than seen in "normal" western society, including veganism. To be honest, it's not compatible with being vegan, but I think it's still worth it for you to purchase the book if you're vegan for a few reasons:


1. The new perspective on the disease process will help you understand how your eating choices affect your pain, and with this new knowledge, you may decide that being vegan isn't appropriate if you want to become healthier.


2. Even if you decide to stick with being vegan for moral reasons (commendable and a choice I respect), there is TONS of other information in the book you can put to good use that will help you heal and make your condition more manageable. It's not just diet found in the book — it's everything else, too.


3. If it doesn't help, let me know, and I'll give you your money back plus 200% more for wasting your time. I just want the readers of my book to get well as I have.
Is your diet the elimination of nightshades?
I have a gastrointestinal disease (Crohn's Disease, Ulcerative Colitis, IBS, etc.) Can I still use your book and diet?
You may not know that many people with Ankylosing Spondylitis also suffer from a gastrointestinal disorder. I talk more about this in my book, and why the two can be related, and how your gastrointestinal health is actually an important part of healing A.S.


So, in short, yes, absolutely! The specifics of how you use the book is up to you and your doctor, but I believe much of the information found in my book is relevant for the treatment of not just Ankylosing Spondylitis, but also gastrointestinal disorders. You'll get even MORE value out of the book if you have one of these conditions!

But as always, check with your doctor first to get their approval with ANY major change.
I have permanent fusion / damage. Can the information in your book repair that damage?
Unfortunately, no. Damage to joints caused by Ankylosing Spondylitis is permanent and can't be repaired by changes in diet. Even if all inflammation is eliminated from your body, the damage will remain and if it's the source of some pain for you, will continue to cause that pain. However, the information in my book will help you eliminate pain that results from inflammation — or 3x your money back.
How is your book delivered? When will I receive it after I order?
You have two choices for how the book is delivered.
$39 – Digital Email Delivery. I'll send a digital version of the book, cookbook, audiobook and videos right to your email in 1 day. You won't receive a printed copy. This is the best option if you want to receive your book as quickly as possible to start healing.


$79 + FREE Worldwide Shipping – Physical Book / DVD Delivery. Choose this option, and I'll send you a physical book + cookbook and a real DVD, plus audiobook by email. Delivery takes 1-3 weeks anywhere in the world. This is the best option if you want a hard copy to give as a gift or if you just prefer "the real thing." It's more expensive because I print these on demand.
What are your credentials?
I'm not a doctor, nurse, dietician, or any other sort of health care practitioner. But I have Ankylosing Spondylitis. Why is that important?


Because I've always maintained a very healthy and active lifestyle, when I was diagnosed with AS, I was devastated. I decided, then and there in the doctor's office, that their prognosis (unending pain and progression of the disease) was completely and totally unacceptable, and I made it my personal mission over the next several months after my diagnosis to find a way to live free of this terrible disease.


I'm a voracious reader and learner, and I absolutely devoured information about this condition. And then I applied it to my own body to see what worked and what didn't, and shared that with you, all referenced with the studies that support my thinking and experience.
Why hasn't my doctor told me that diet can help my AS?
Doctors depend on scientific data and studies, and that's a good thing.

Unfortunately, because pharmaceutical firms are often the sponsors of the studies doctors use to suggest treatment options, studies that won't yield a monetary benefit to a pharmaceutical company usually can't raise the required funding.

And if there are only a few "controlled" studies to support a theory (even if plenty of evidence outside of those "controlled" studies supports it), then a doctor may not be exposed to the information. And if they have been, for liability reasons a doctor usually won't suggest anything besides the "accepted" treatment options for a certain condition.
How hard is the diet to follow?
From a practical standpoint, the diet is fairly easy to follow. I have yet to find a restaurant where I couldn't find something to eat, and because of a simple test you can do anywhere, you can always tell if something meets your dietary restrictions even if you don't know what it is.


The hard part is that as people we use food for comfort and as a way to bond. The role food plays in your life and relationships — and the kind of food you normally eat — will have an impact on how easy it is to follow the diet.


For me, at first it was hard because I had to give up certain "comfort" foods. But once I learned how to find or make alternatives, I found there was very little that I truly missed. There's a learning curve, but the relief from incredible pain and discomfort is worth it.
Does the diet work for everyone?
That's a difficult question to answer and it depends on a lot of factors. The short answer is that while it works for many, many people, it won't work for everyone.


That's part of the reason why I offer a 100% 3x money back guarantee with my book. I know what it's like to have massive medical bills. If the book and diet doesn't work for you, I don't want you to have to come out of pocket like you did for everything else that didn't work.

Also keep in mind that there's quite a bit of information in the book OTHER than the diet related information which makes a substantial difference.
How long will the diet take to start working?
That really depends on a lot of factors. For many people, the diet works in just weeks. How long the diet takes to work for you will depend on many, may factors, and there's just no hard and fast answer to this question.


That's why the 100% pain free guarantee I offer is also for 90 days: even though most people will begin to feel better right away, some people have long-standing AS that takes longer to begin to heal.
Is the diet healthy and safe?
I am not a dietician, so I'm not qualified to answer this question from the standpoint of medical or health advice. However, not as medical advice, but purely in my opinion, it's healthier and safer than your "normal" diet because it's more in line with the fundamental dietary needs of humans. You'll keep eating all the important food types that deliver the nutrients you need to be healthy and fit and eliminate food that's bad for you in every way, including your AS.


And, as an added bonus, almost everyone on this diet loses weight and keeps it off forever!

But, as always, if you have specific health conditions, are pregnant, etc. please be sure to check with your doctor or qualified health professional first.
Can I still continue my other treatment options while on the diet / using the information in your book?
Yes, you can. That said, you may decide based on some information you'll learn in the book that your current treatment plan may not be helping and that you can heal more effectively without it. That's a choice you can make once you have all the facts.


What's even better, though, is that many readers find they feel so good on the diet they don't need any other treatment.
More questions? Contact me!
Ready to Get Your Life Back?
Order Now and in just minutes you can have the book, cookbook, videos, & audiobook that've already helped hundreds of others live a pain free life.